There are certain times and specific jobs in which a diesel mechanic apprenticeship should be taken advantage of if at all possible. For instance, going through a diesel mechanic apprenticeship would provide unique opportunities to learn and gain insight for someone interested in becoming a skilled diesel mechanic. Although specialized education and training are a must for a career such as this, having the chance to learn from a seasoned mechanic is worth its weight in gold.
Today, most schools that offer coursework and training to become a diesel mechanic have some degree of hands-on experience but the amount of actual work a student would be involved with does not compared to what that same person would do through a diesel mechanic apprenticeship. For that reason alone, when an apprenticeship opportunity arises for this sector, it should be taken advantage of to the fullest extent.
Moving Up through an Apprenticeship
A diesel mechanic apprenticeship is in fact an entry level position. However, being under the guidance and receiving support of a seasoned journeyman gives the person learning an edge when it comes time to secure a position as a diesel mechanic. Although there will be multiple of things taught and covered during the apprenticeship, the primary focus would be on inspection, diagnostics, repair, and maintenance of vehicles that operate on diesel engines to include trains, ships, buses, trucks, and heavy equipment, among others.
In most cases, the organization through which the diesel mechanic apprenticeship is offered maintains its own fleet of different diesel vehicles. These vehicles would be in various stages of disrepair, allowing students the chance to learn from the ground up. As a part of training, the individual would also gain knowledge of specialized tools and equipment used to keep diesel engines in prime operating condition.
Apprenticeship Requirements
To be accepted to a diesel engine apprenticeship program, certain criteria must be met to include the following:
Two-year degree in diesel mechanics or at minimum, one-year experience working in the field of diesel mechanics, preferred
Experience working with large motor generators or large diesel engines, preferred
Successful completion of a Skilled Craft Battery examination
Proof of being a citizen of the United States or official documentation showing authority to be in the country working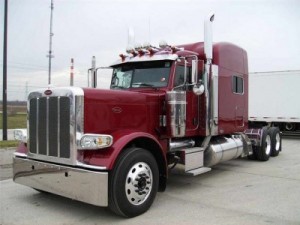 If at any time during or after completing a diesel mechanic apprenticeship program an individual were offered a job, a thorough background check would be conducted. Specific things would be looked at in this investigation to include the person's past employment record, social security number, drug and/or criminal history, military history, driving record, any past or present certifications or licenses, especially those in the same or similar industries.
Other requirements to be hired during or after completing a diesel mechanic apprenticeship includes a questionnaire pertaining to medical history, medical screening or physical examination, and drug test. With this, it would be determined if the person could or could not perform necessary job functions as a diesel mechanic. However, there are many different levels and responsibilities associated with work such as this so if a person could not perform one job it might be possible for that person to still work as a diesel mechanic but in a different area.
Income as an Apprenticeship
When working as a diesel mechanic apprenticeship, the current average pay is around $17.50 an hour. However, the actual amount of pay would depend on several factors to include the organization or school through which the apprenticeship is offered, the type and level of work being performed, the individual's education, training, and experience, and agreements that would be negotiated for union workers.
Associated Benefits
Along with the opportunity to learn from the best and make decent money, a diesel mechanic apprenticeship also comes with benefits. These too would vary based on the same criteria but in most cases, benefits would include some type of healthcare insurance, retirement benefits such as 401K, and often other benefits as perks of the job to include reimbursement on tuition, discounts on products and services, paid time off for vacation and holidays, and more.
There are so many good things that can come out of a diesel mechanic apprenticeship as shown in this article but these are just some examples of what a person would expect. However, the knowledge and expertise gained working under a journeyman is what makes a diesel mechanic apprenticeship so important.